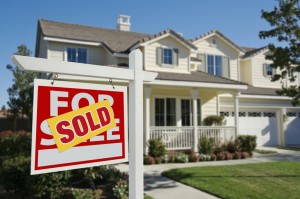 Among the most desirable residential real estate markets in Charleston, Mount Pleasant has made significant gains in the first half of 2013.
The Lower Mount Pleasant area, which is the part of town closest to the Charleston peninsula, has seen the number of closed single-family home sales jump nearly 34% when compared to the first half of 2012. Median price, which is sitting at upwards of $387,500, is up 9.3%. The average sales price of single-family homes in Mount Pleasant is just shy of $500,000, a 12.5% increase from the year before.
From January through June 2013, homes stayed on the market just over two months — 65 days — before selling. That's a 27.7% decrease from the same period last year — homes are selling almost a month quicker than they were in 2012. If you put your home on the market in Mt. Pleasant, you had better be ready to move! The numbers for just June 2013 evidence a feeding frenzy of sorts, with homes spending just 53 days on the market before closing. Sellers are getting nearly 95% of their asking prices so far this year and nearly 96% of the asking price in June 2013.
Just a few years ago, attached real estate was experiencing a major decline, as one of the hardest-hit property types. This sector has made some exciting gains in the first six months of 2013. The number of closed townhome and condo sales is up 29% from last year, and price is up significantly. The median price is sitting at $168,000. That's $35,000 — or 27.3% — more than last year. The most impressive jump is the average price of attached real estate in Mount Pleasant, which at $287,249, catapulted a whopping 68.2% when compared to the first half of 2012. That's more than a $100,000 increase from January through June 2012 sales data. Attached real estate takes a little longer to sell than single-family homes (72 days), but sellers are consistently getting more than 95% of the list price for their homes.
The only thing that has the potential to put the brakes on the Mount Pleasant real estate market right now is the low inventory. With only 202 active detached-home listings and only 73 townhome and condo listings, inventory is down about 30% from June 2012. Buyers really need to get financing in place and line up everything necessary for a speedy closing.
If you'd like to know more about buying or selling a home in Mount Pleasant, give Bob Brennaman a call at 843-345-6074. He has an impressive track record of helping families, retirees, locals and out-of-towners with area real estate transactions.