Before the Charleston Trident Association of Realtors releases the August real estate statistics next week, we thought we would do a quick run-down of Mount Pleasant's July numbers, specifically focusing on the differences between housing in the upper and lower parts of town.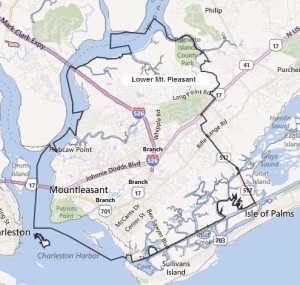 Lower Mount Pleasant basically encompasses the 29464 zip code, which has boundaries out to the intersections of Highway 17 and Long Point Road and Highway 17 and the Isle of Palms Connector. Lower Mt. Pleasant is closer to downtown Charleston and the beaches of the Isle of Palms and Sullivan's Island. It was the first part of the town that was developed, and you'll find a lot of older homes with some newer high-end real estate developments mixed in.
Upper Mount Pleasant falls in the 29466 zip code, which extends north along Highway 17 up to the town of Awendaw. Upper Mount Pleasant was largely rural until the 1990s and still has a lot of rural areas outside of Highway 41. However, since the 1990s, upper Mount Pleasant has experienced a building boom, and the area now has tons of amenities and many wonderful residential communities, including several excellent golf course communities.
Comparing real estate for the two parts of Mount Pleasant, you'll generally find larger, newer homes on larger lots in upper Mount Pleasant. Development in lower Mount Pleasant is denser, and although there are plenty of exceptions, residential real estate is typically older and smaller; however, many of the older homes have been retrofitted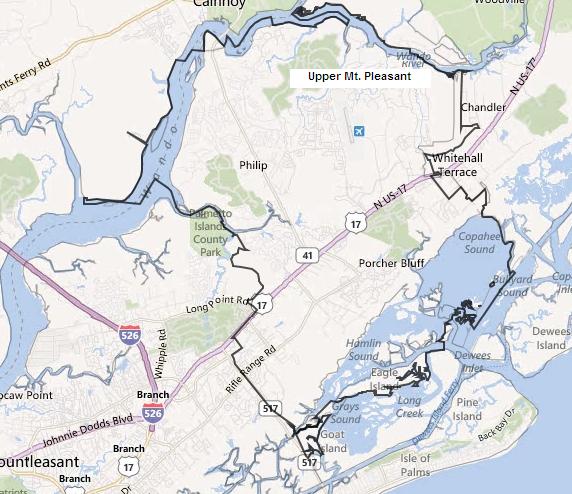 with extremely modern interior renovations. Both areas feature some of the best public schools in Charleston County, and you'll be able to find waterfront homes in either proximity.
As for the real estate numbers, there are slightly fewer homes available in lower Mt. Pleasant — so far this year, there have been 597 new single-family listings and 377 closed sales, up 8% and 18% respectively from 2011. Real estate prices in lower Mt. Pleasant are slightly higher as well. The median sales price for single-family homes through July 2012 is $362,000, and the average sales price is $444,923, up 8.4% and 4% from last year.
In upper Mt. Pleasant, 673 homes have been listed this year, and 394 sales have closed, up 9.4% and 12.9% from last year. Year-to-date single-family real estate prices are actually down from last year. Median sales price is $348,950, and average sales price is $379,514, down 1.7% and 5.1% from 2011. You'll get more house and more yard for your money in upper Mount Pleasant, but the trade-off is a slightly longer commute if you have to travel outside of the area for work.
For more on Mount Pleasant real estate, contact Bob Brennaman on the Web or give him a call at 843-345-6074. Not only a Mt. Pleasant Realtor, he is also a longtime Mt. Pleasant, SC resident.