View our high definition video overview of Longpoint and see why the neighborhood is one of our Mt. Pleasant real estate favorites:
Information about the Longpoint Neighborhood:
If you're considering real estate in Mount Pleasant, you've probably heard of the Longpoint subdivision. (If you live in Mount Pleasant, you've definitely heard of Longpoint!) Development of Longpoint began around 1987. The subdivision includes about 700 homes in a diverse range of prices from $300,000 starter homes up to multimillion-dollar executive real estate.
The excellent location of this established neighborhood combines natural beauty, history and modern travel convenience. The neighborhood is basically surrounded by water and marsh: Horlbeck Creek to its north, Wampacheeoone (or Wampacheone) Creek on the east (also known as Boone Hall Creek), and the Wando River, which feeds the creeks, to the northwest.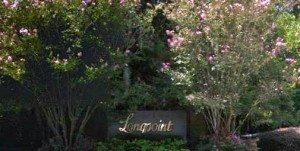 Some real estate in the neighborhood overlooks the centuries-old Boone Hall Plantation, and at the back of the Longpoint subdivision is the nearly 1,000-acre Palmetto Islands County Park. With its waterpark, extensive nature trail system for walking and biking, nature observation tower, playground equipment and off-leash dog park, Palmetto Islands County Park is an awesome amenity to have so close by. Many Longpoint residents take advantage of a yearly pass to the park. Longpoint also has its own neighborhood amenity center with soccer fields, tennis and volleyball courts, a kids' playground and a community swimming pool.
Longpoint is zoned for excellent public schools, including Belle Hall Elementary (1.6 miles away), Laing Middle (1.8 miles away) and Wando High (5.5 miles away).
As far as modern travel/conveniences go, check out how close a drive Longpoint is to the rest of the Charleston area:
Distance to Highway 17 — 1.2 miles
Distance to Interstate 526 — 1.7 miles
Distance to Mt. Pleasant Towne Centre — less than 3 miles
Distance to Daniel Island — less than 5 miles
Distance to Isle of Palms beaches — 6.5 miles
Distance to Sullivans Island beaches — less than 9 miles
Distance to downtown Charleston — 10 miles
Distance to Amtrak station — 12.5 miles
Distance to Charleston International Airport — 15 miles
Closest Grocery — Harris Teeter, 1.4 miles

View Longpoint Subdivision in a larger map
Bob Brennaman can answer any questions you have about Longpoint real estate and offers free tours of the area. Leave a comment, email or give him a call at 843-345-6047.