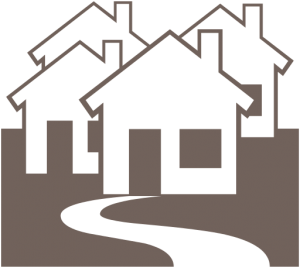 The Charleston Trident Association of Realtors' 2013 midyear real estate report for Upper Mount Pleasant shows the area above Highway 41 posting strong gains. So far this year, 396 homes have sold, 22% more than January–June 2012. About 680 new listings have been added to the MLS database since the beginning of 2013 — that's up nearly 16% from last year. However, the increased listing activity is still not keeping up with demand. Single-family inventory declined by nearly 20% in June, with fewer than 300 Upper Mount Pleasant homes on the market. Homes are selling in about 74 days — the 84 homes sold in June only spent an average of 52 days on the market. Both figures represent a marked decrease from last year.
Price is up as well. Half of the 683 homes sold in the first six months of 2013 fetched more than $364,500, almost a 5% gain from last year's median price. The average price for single-family real estate in Mount Pleasant is just under $405,000, up 6% from last year. Buyers are paying an average of 97.1% of the list price — 2.6% more than in 2012.
Upper Mt. Pleasant's attached real estate market has faired even better, with significant gains in sales volume and price. The number of sales has increased by just shy of 60% to 140 closed transactions in the first six months of 2013. In June alone, 37 condo and townhome sales closed, nearly doubling the amount of June 2012 sales.
Median price is up 9.4% to $229,805, and the average price is up 7.6% to $228,423. So far this year, sellers have gotten a little more than 98% of their asking price, up more than 4% from last year. In June, sellers, on average, actually received more than their asking price: 100.4%! Despite a 17.1% increase in new listings, inventory is down more than 40% with just 65 active condo and townhome listings available in June. Attached homes are spending about two months on the market before closing.
If you want to get in on the action of the Upper Mount Pleasant real estate market, don't hesitate to call or email Bob Brennaman. A resident of the area and an experienced Realtor, he can answer any questions you have and facilitate a smooth sale or purchase.