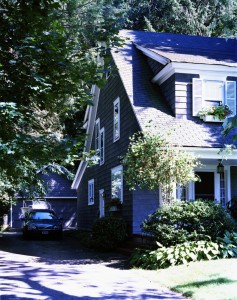 The fast-rising real estate prices in the Mt. Pleasant area have enticed some homeowners to start thinking about selling again. You may not have much control over location or number of bathrooms, but you can take steps to improve your chances of getting top-dollar for your home.
First things first: you need to pay close attention to the aesthetic details of your property, starting with the exterior. Well-manicured bushes and a closely cropped lawn are necessary when selling a home. Anyone who's lived in the East Cooper area for more than a summer knows that the grass here grows like crazy, especially during rainy spells, but you don't need to advertise this to prospective homebuyers. Small touches like flower-filled planters on the porch and meticulously edged borders really help to attract potential buyers into a for-sale property.
Once you get interested homebuyers in the door of your house, you don't want to scare them away with even small signs of under-maintenance. Leaky plumbing or doors that don't function easily or properly plant questions about upkeep in the minds of potential buyers. If you have to fiddle with a lock or doorknob or faucet to elicit the desired result, it needs to be replaced. A professionally executed interior paint job in neutral tones prior to putting real estate on the market is also key. Chips, scuffs, dinginess, nail holes and overly expressive color choices can all serve to sway opinions unfavorably.
Finally, choosing the right real estate professional to list your home can have a noticeable impact on the price it fetches. Picking an agent who specializes in homes in Mt. Pleasant is beyond essential. You want someone who not only knows the value of your home, but who also understands the competition. A 2012 study in the Journal of Real Estate Finance and Economics found that homes listed by agents who specialized in the area sold for 1.21% higher than homes listed by agents covering very large areas. And in instances when a home at a price point above the area's median price was listed, agents who were experts in the area were able to get 1.71% higher prices. That's nearly $7,700 extra for a home in the $450,000 range. The study found that agents specializing in particular locale become especially adept in understanding what buyers in that area are looking for and how to most effectively price homes.
As one of Mt. Pleasant's most sought-after Realtors, Bob Brennaman has lived and worked in the East Cooper area for over 20 years. He keeps a constant finger on the pulse of Mt. Pleasant's real estate market because it's also his home. If the time has come for you to sell, or if you're thinking of purchasing a property in the area, he would like to help. Get in touch with him through this website or by calling 843-6-345-6074.