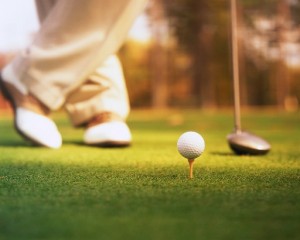 If you're a golf lover, you probably already know that the 94th PGA Championship is coming to Kiawah Island on August 6-12, 2012, but do you have your tickets in hand and hotel accommodations booked?
This event will take place at the famous Ocean Course at Kiawah Island — it is South Carolina's first major PGA Championship. The location has been set for quite some time, and 94% of the tickets for the event were sold between November and December 2010! The good news is that if you act swiftly, you could still get in on the action. At last check, the tickets were going fast, but weekday passes were still available (Monday-Tuesday: $45, Wednesday: $60, Thursday: $110, all plus tax). Pricier club packages are also available ($700-$6,5000).
What an excellent summer vacation the PGA Championship would make if you're not from the Charleston area! Not only would you be able to see some of the best golfers in the world, but you would be at the beach the entire time and less than an hour from all the attractions offered by historic downtown Charleston. Kiawah Island is truly a luxurious resort destination — South Carolina's version of a Caribbean island.
Because there is limited space out on Kiawah, organizers limited the number of people who could attend. While the 2009 PGA Championship in Minnesota drew about 44,000 spectators, only 27,000 folks will be able to participate in the Kiawah tournament — that's including competitors and support staff and volunteers.
If you're worried about the Lowcountry August heat, keep in mind that the Ocean Course sits right on the Atlantic Ocean and is probably one of the windiest golf courses in the United States. In fact, the Ocean Course — designed by Pete Dye — has more seaside holes than any other golf course in the entire Northern hemisphere! And of course there will be air-conditioned seating if you're willing to shell out for the expensive tickets.
You'll also want to book your hotel or condo, as these accommodations are getting sparse by this time too. We hope to see you here for the 2012 PGA Championship — and while you're in town, why don't you set up a no-obligation tour of the area with me. I can give you good information about owning a home in the Charleston area. There are golf courses and golf course communities in every corner of the Lowcountry. The natural settings of these courses are really impressive, and each one is truly unique. My name is Bob Brennaman, and you can reach me at 843-345-6074.