After getting lots of requests, I shot this, not all encompassing of Mt. Pleasant, SC, but a large part of the tour I would give you if you were in the car with me…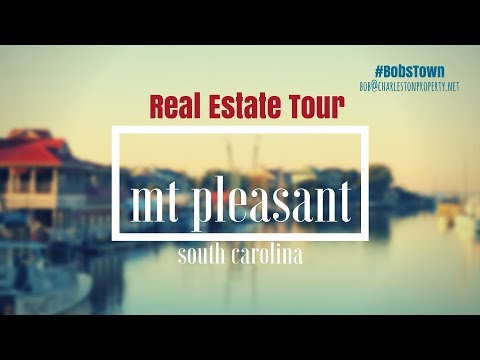 Why Mt. Pleasant, South Carolina?
If you are thinking about moving to the South, you should have Mt. Pleasant, SC near the top of the list.
When you visit Mt. Pleasant, you will be greeted by friendly people living in a well designed community.  Mt. Pleasant is closely positioned to Historic Charleston, SC and is near two beaches — one on Sullivans Island and the other beach on Isle of Palms.
The lifestyle in Mt. Pleasant is laid-back and easy to get used to. I have been fortunate to call it home for nearly 20 years.  In all my life travels, I always come back to the Mt. Pleasant and the Charleston area and think how blessed I am to live here — I feel like you would too.
Aside from the great stress free lifestyle, Mt. Pleasant is home to some of the best coastal neighborhoods in the South.  The always popular Ion, Old Mt. Pleasant/Old Village, and Olde Parke are some of the high-end favorites in Mt. Pleasant. Other great neighborhoods are Hamlin Plantation, Belle Hall, and Charleston National to name just a few –there are many.  You can read my Mt. Pleasant, SC real estate and neighborhood reviews to learn more.
For those of you with kids, Mt. Pleasant offers some of the best public education in the area.  Mt. Pleasant is also home to a couple of "National Blue Ribbon" winning schools.  Also located in and around Mt. Pleasant are some of the most prestigious private schools in the South. Mt. Pleasant has wonderful and plentiful recreation centers, so your kids can play sports or learn the arts.
If you are looking for a place to retire, Mt. Pleasant also offers a lot. There are many recreational opportunities for you to enjoy like golf, tennis, boating, and parks. Mt. Pleasant is also a stones-throw to Historic Charleston, which offers a world of cultural and culinary options. Two brand new hospitals have been constructed in Mt. Pleasant, and the tax rate compared to other parts of the USA is very competitive. Be sure to visit my site for retirement — CharlestonRetirement.net
Another great thing you will enjoy about Mt. Pleasant is the large number of grocery stores. According to a 2007 study, Mt. Pleasant had the highest number of grocery stores per capita of any place in the USA. Plus, Mt. Pleasant has great shopping venues with the best of the best national retailers, wonderful local stores and boutique shops.
I could write much more about Mt. Pleasant, but the best way to learn more is to come experience it yourself.  I offer no-obligation tours of the area that run only a couple hours in length. They are highly informative and geared towards helping you to understand how Mt. Pleasant, SC fits your lifestyle.
I look forward to hearing from you — Best Regards, Bob
(843) 345-6074
Watch An Interview I Did With A Couple That Moved To Mt Pleasant, SC from NJ.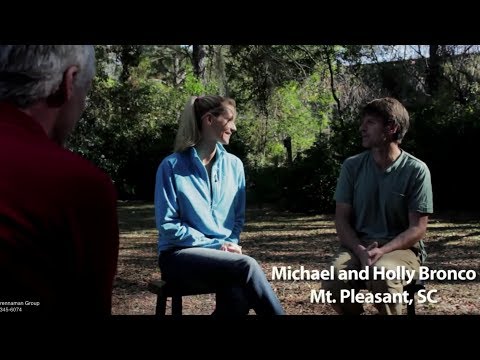 THE BRENNAMAN GROUP        2200 Belle Isle Ave Suite 102, Mt Pleasant, SC 29464            Phone:(843) 345-6074