Every homeowner has a bucketlist of renovations they'd like to complete –that's part of owning a home, of course. But which upgrades make the most sense when it comes to your home's resale value? Each year, Remodeling magazine takes a look at the cost of 35 different remodeling projects and compiles data, including job cost, value added, and cost recouped, across 80 U.S. cities in its Cost vs. Value Report. Whether you're fixing up your home because you're trying to sell or because you're tired of looking at those dated pink tiles in the bathroom, the report provides some valuable insight into what you'll spend and which renovations make the most sense economically. You can view all regional 2011-2012 data and register to download individual city data at remodeling.hw.net.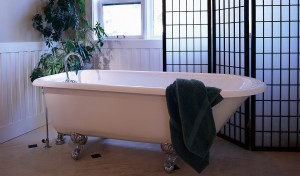 Bathroom remodels for Charleston-area homes are a great idea. For around $16,000, a contractor can completely redo a five-by-seven-feet bathroom. That figure includes a new 30-by-60 porcelain bathtub with a tile surround, new showerhead, mixer and faucet, a new standard toilet, new vanity and sink, medicine cabinet with light, new ceramic tile floor and vinyl wallpaper. Do it yourself and the price drops by about 50 percent. That $16,000 remodel will add about $14,000 to the value of your home, meaning you'll recoup about 80 percent of the cost if you have a professional do the work. And you'll stand to make a profit if you do it yourself!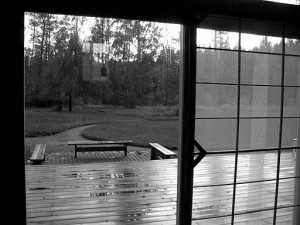 Adding a wooden deck to your home in Charleston also makes sense, according to the Remodeling 2011–12 Cost vs. Value Report. After all, the Lowcountry's beautiful natural spaces are among its greatest assets — adding on an inviting way to enjoy the outdoors seems practical. A contractor can add a 16-by-20-feet pressure-treated deck to your home for around $10,000. The deck will have stairs, a complete railing system and a built-in bench and planter and has the potential to add $8,200 to the value of your home, recouping almost 83 percent of the cost. It's important to note that the numbers for adding the same deck built from composite are not nearly as good: A composite deck will cost almost $15,500 and only add $10,600 in resale value, meaning you'll barely recoup 69 percent of the cost. Of course, you stand to make money either way if you can build a deck yourself instead of hiring a contractor.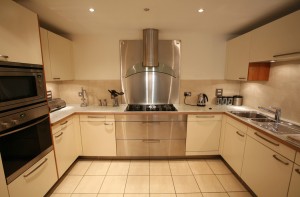 A minor kitchen remodel can do wonders for your home's resale value — and for your mealtimes. Spend about $19,500, and you can update a dated 200-square-feet kitchen with new cabinet and drawer fronts, new hardware, a new energy-efficient stove, 30 linear feet of new laminate countertops, new sink and faucet, new paint and wall covering and new flooring. This minor kitchen remodel can add over $16,000 to your home value; you'll recoup almost 83 percent of the cost. Need more than just a new stove? A major kitchen remodel that includes all the updates just listed, brand-new cabinets instead of just the fronts, a three-by-five-feet island, new energy-efficient appliances (stove and vent, microwave, dishwasher and garbage disposal) and custom lighting can cost as much as $57,500 and only add $41,000 to your home value, recouping 71 percent of the original cost.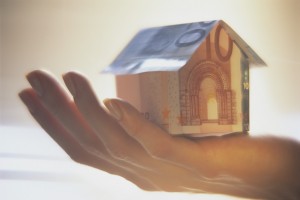 Remodeling tips: Remember, if you are handy and can do the work yourself, renovating your home will be more affordable. It's also possible to upgrade in stages or find some cost-cutting measures that give comparable results. If you have old bathtubs in your home, for example, you can have them refinished at a fraction of the cost of replacing them with new models. If your kitchen cabinets are solid, you might be able to give them a fresh coat of paint instead of bringing in new ones. Sometimes remodeling isn't a luxury but a necessity and a maintenance issue. While updating an old bathroom might not instantly pay for itself with an increase in home value, it can save you some headaches down the line if you address mold and mildew problems sooner rather than later, and installing new toilets can save you money on your monthly water bill.